We face perplexity while choosing the best wheel for our cars. A question always arises in our minds whether we should go for alloy wheels or steel ones. Both wheels have their respective advantages and disadvantages. Some of the people spend their money on buying eye-catching alloy wheels. Many others are still open to steel wheels.
But don't you worry! This blog will let you in on the nuances of each of these wheels' working. Read on and be the best judge for your car:
Alloy Vs Steel wheels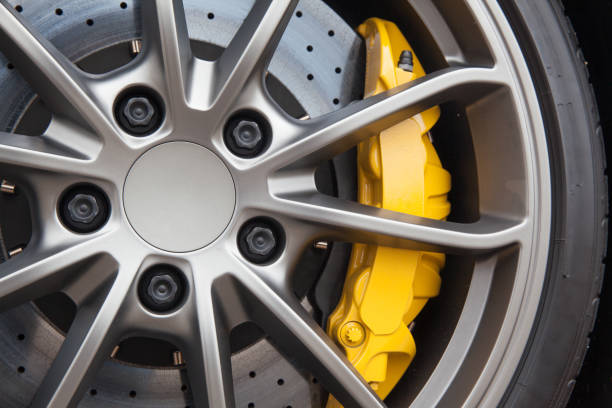 Alloy wheels are lightweight. They are made of light metals like aluminium, magnesium or nickel. Sometimes, it can be a blend of all metals. Alloy wheels put less stress on your car's suspension system. You may not even have to brake hard for bringing the vehicle to a halt. They are suitable for intense driving conditions. They disperse heat away from the brake components.
It is more about the appearance when it comes to wheels. Hence, alloy wheels will be a better bet for the best look. Invest in alloy wheels if you are crazy about your car's glamour. Stylish and durable alloy wheels UK are available with many reputed car dealers. You may walk-in directly and consult them to get fitted with modern alloy wheels.
When we consider steel wheels, they are not as costly as alloy wheels. You can buy stronger and tougher wheels at good rates when going for steel wheels. Repair and maintenance charges are also less in steel wheels. Maintenance tips and expert advice are easily available for steel wheels. BBS alloy wheels are an innovative development in car care and utility.
Alloy wheels are trendy, lightweight and high-performers. They are usually forged or cast from a blend of many metals. They offer a superb combination of durability, strength and cost.
Points to be remembered with alloy wheels:
Alloy wheels have to be washed regularly for maintaining looks
They might suffer from rare radial run-outs if not fitted properly
Alloy wheels might suffer from kerb damage unless wide-wall tyres are chosen
After the first installation of wheels, it is recommended to check the tightness of nuts after the first 60 kilometres.
A cracked wheel cannot be repaired.
Elite Wheels & Tyres is one of the oldest independently-run wheel and tyre depot that supplies genuine alloy wheels for over 32 years. It is a trusted partner for your cars. Visit us for all your car services and product needs.